Join Ceri on 2NVR 105.9fm & streaming, on Talk of the Town', 9-11am Friday,…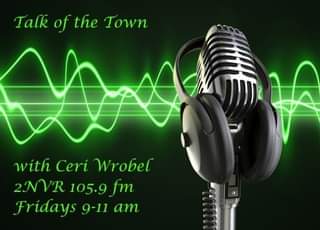 Join Ceri on 2NVR 105.9fm & streaming, on Talk of the Town', 9-11am Friday, 9th April. Studio guest, Daniel Gibson, Community Protection Planning Officer | Planning and Environment Services North from NSW Rural
Fire Service
, will be advising re Fire evacuation & Place of Last Resort for Valla Beach, which has been identified as a high risk area in the event of fire.
Ceri will feature music from Scotts Head Festival which is on Sunday 11th April.
Hear the interview with Bernard Kelly Edwards, recorded after the sold out event at Bowraville Theatre with Warren H Williams. An important event in Bowraville that helped to heal the hurt in the Indigenous population of the valley.
Plus a Gardening Segment from Daniel Gosson.